Nina and Mike's romantic ceremony followed by an extremely colorful reception were ones for the books!
Nina had a firm vision of lots of bright colors, and loved the idea of them displayed within SKYLIGHT's industrial urban space.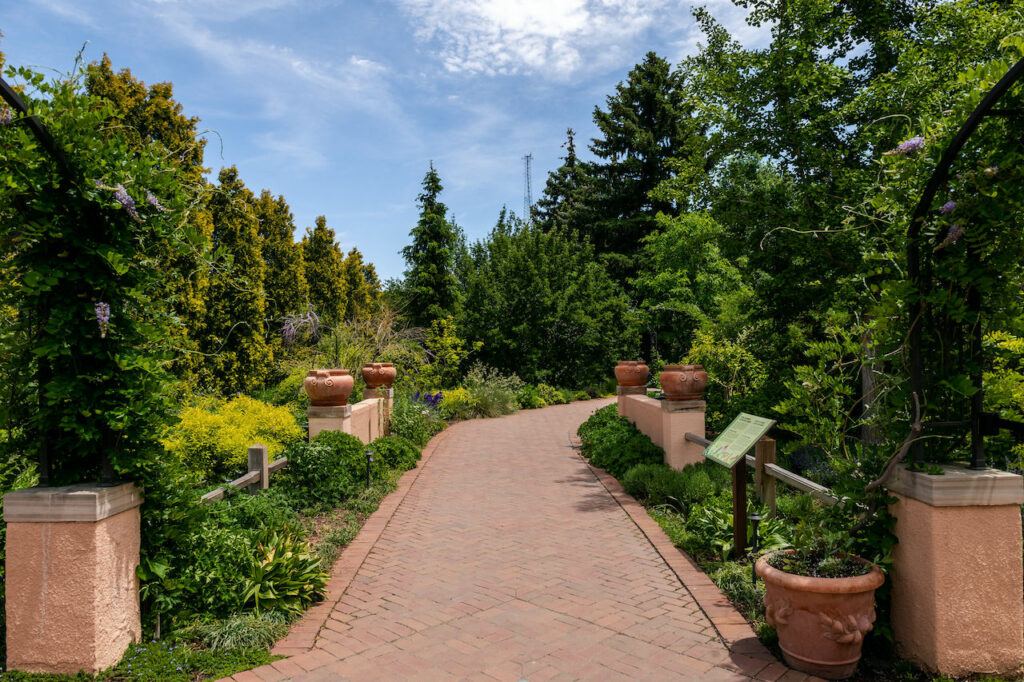 The couple hired SKYLIGHT's planning team to help carry out their vision, and execute their big day.
The couple shared their vows in the Romantic Gardens at Denver Botanic Gardens, and it could not have been more beautiful!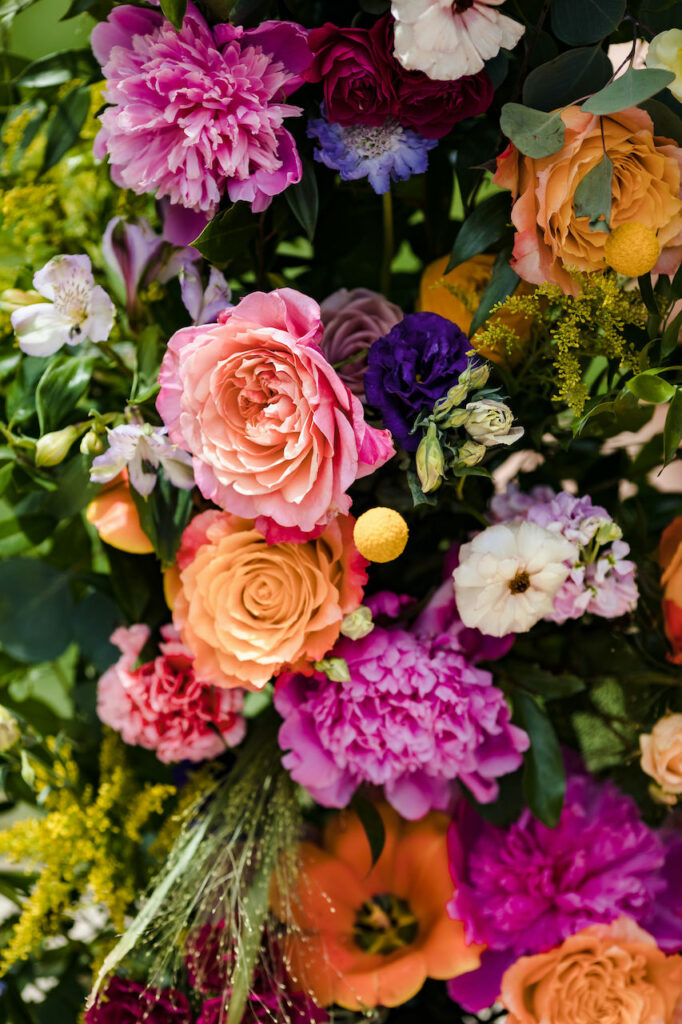 SKYLIGHT provided an infused water station for guests at the ceremony. Guests were given white parasols to shade themselves from the sun while they waited for the bride to make her entrance.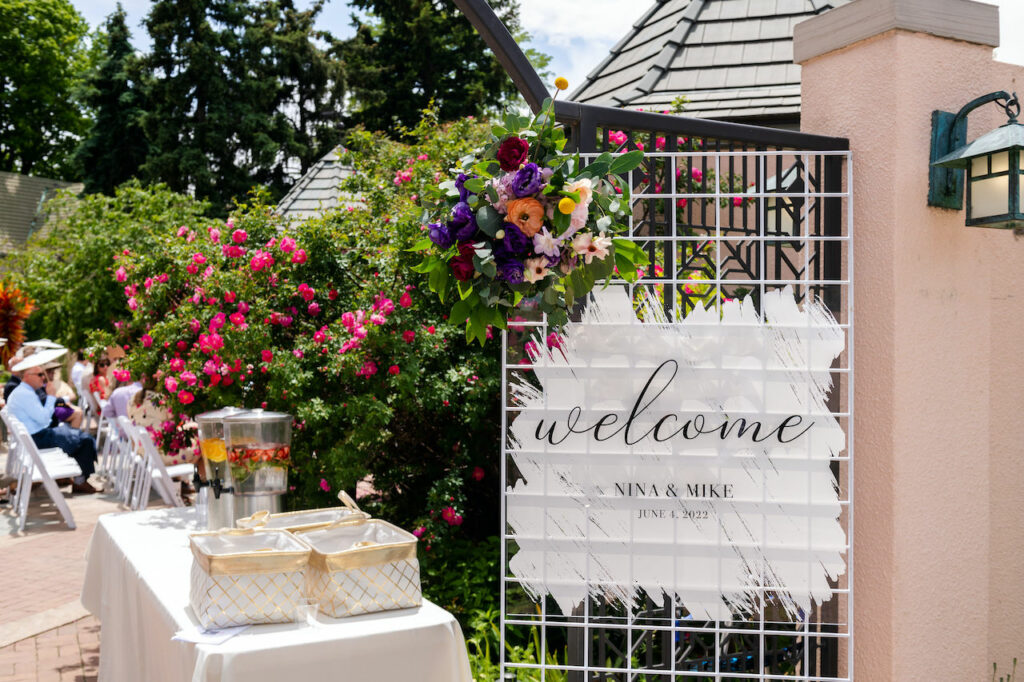 A bright floral arch from Honeycomb & Co surrounded the couple as they said "I do," and added to the naturally stunning botanic gardens.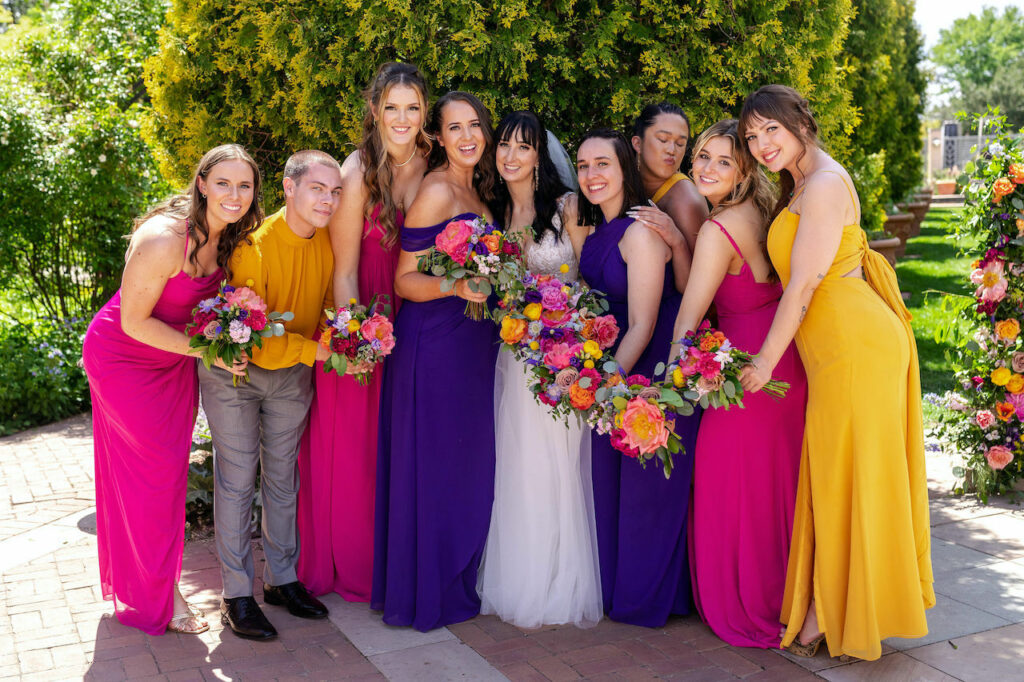 After the ceremony, the wedding party took photos around the gardens, while guests headed to SKYLIGHT for the reception.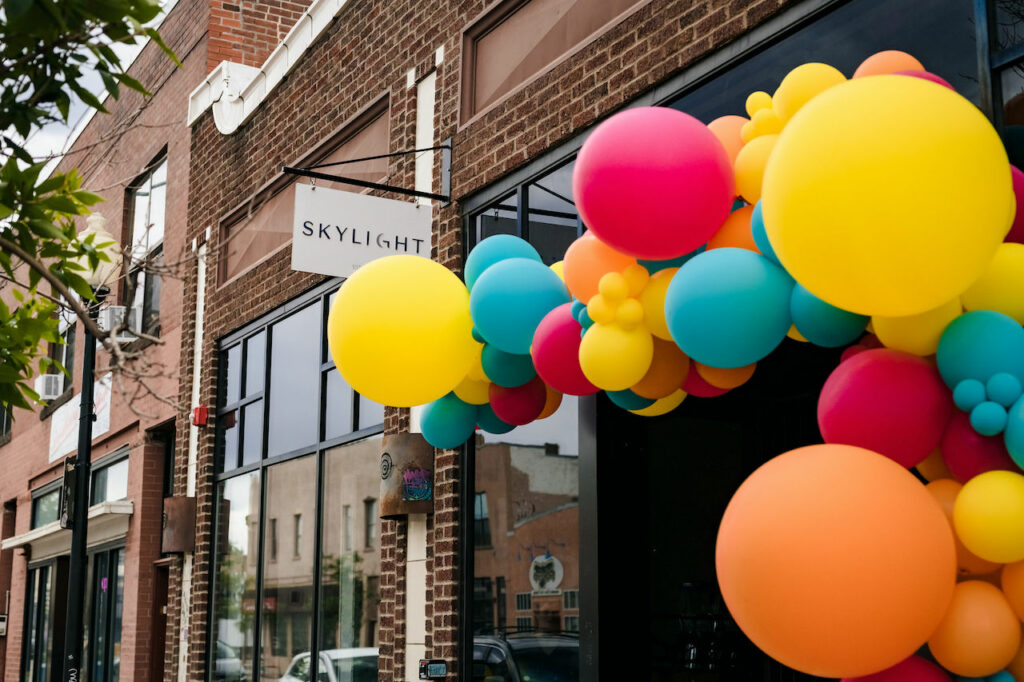 Guests were greeted at SKYLIGHT's doors by a brightly-colored balloon installation. The warm welcome continued with a series of vibrant florals hung from the ceiling and displayed on tables, along with a gorgeous lounge set from Wallflower Rentals on the patio.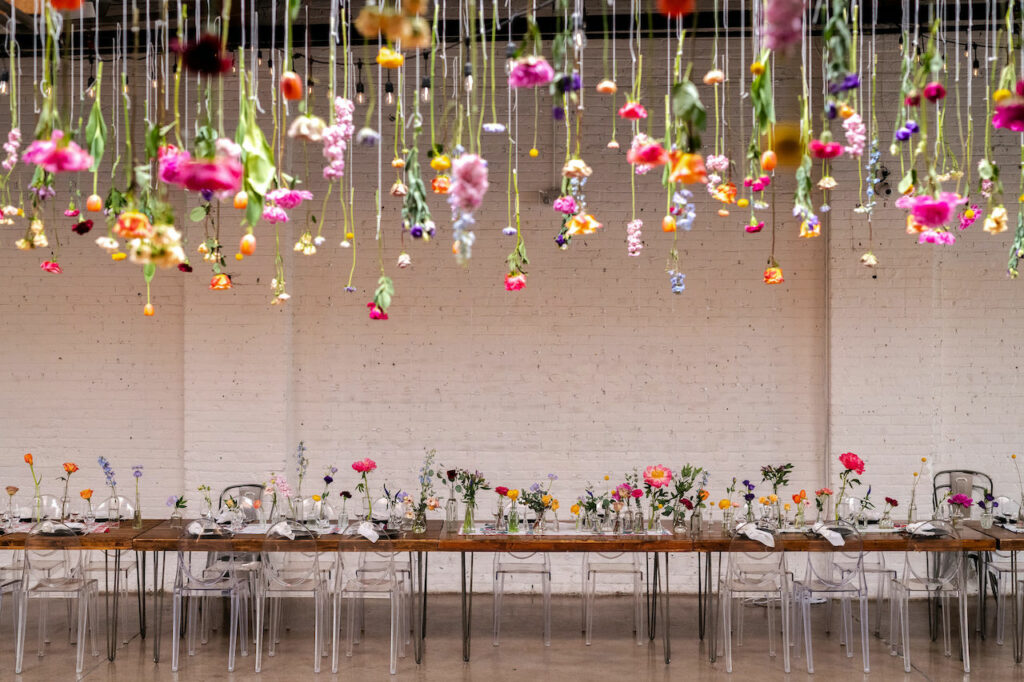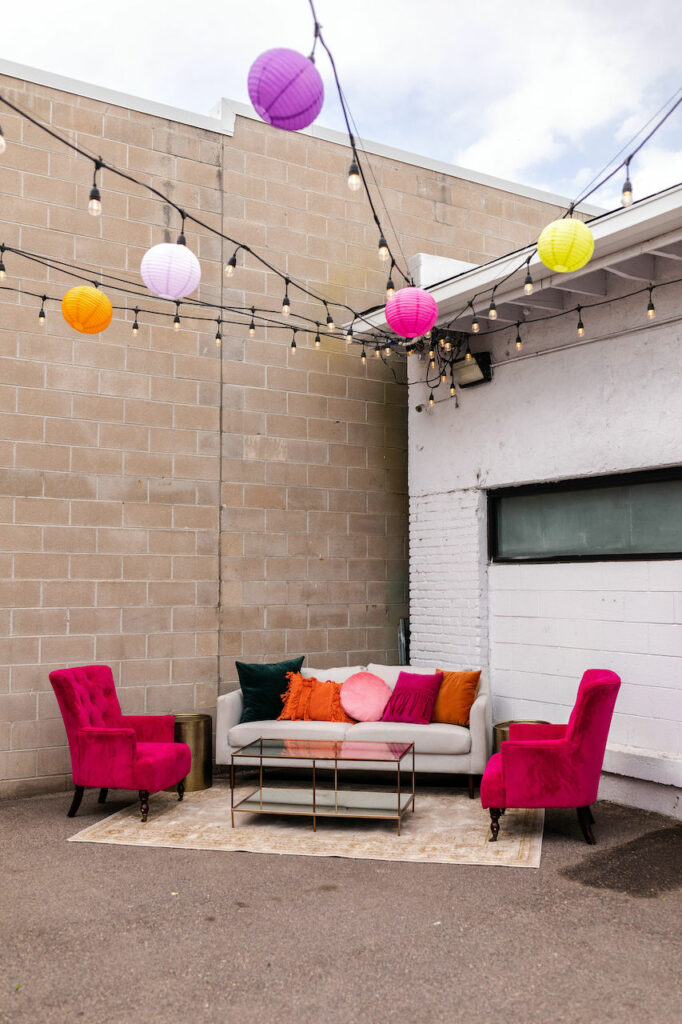 Nina's family had recently traveled to Romania, and brought back items to share their heritage with their guests. Textiles were used as runners, candies were given to guests as favors, and traditional paintings were displayed in the hallway.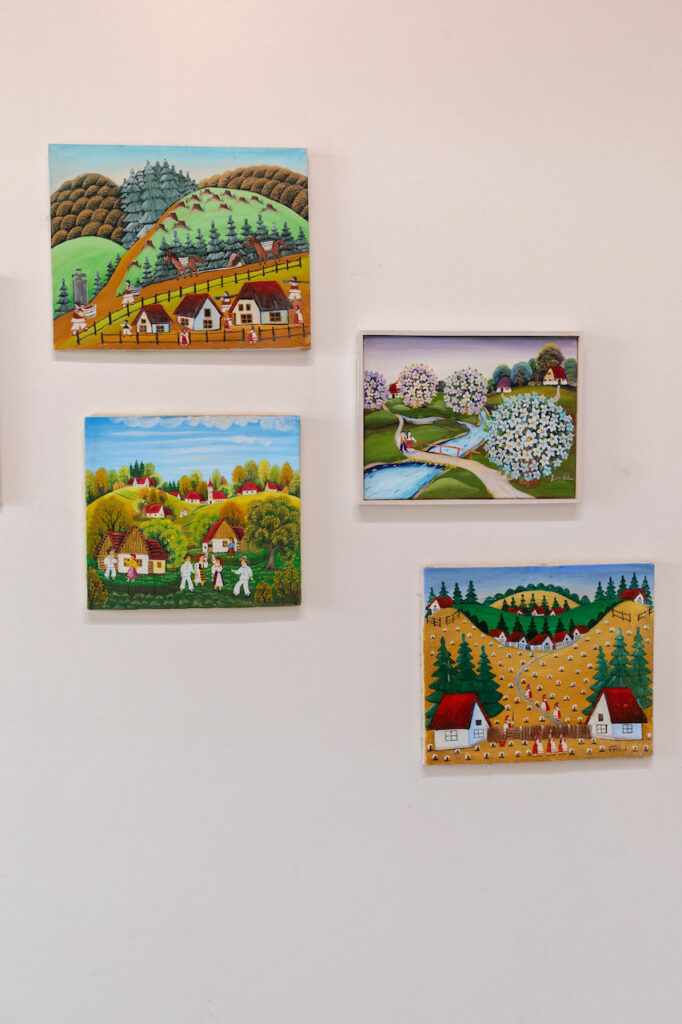 Love Pop cooked a delicious, Romanian-inspired menu, complete with cabbage rolls, polenta, and a vegan hash. The Mother of the Bride actually went to LovePop's kitchen prior to the wedding, to teach the chef their family recipes!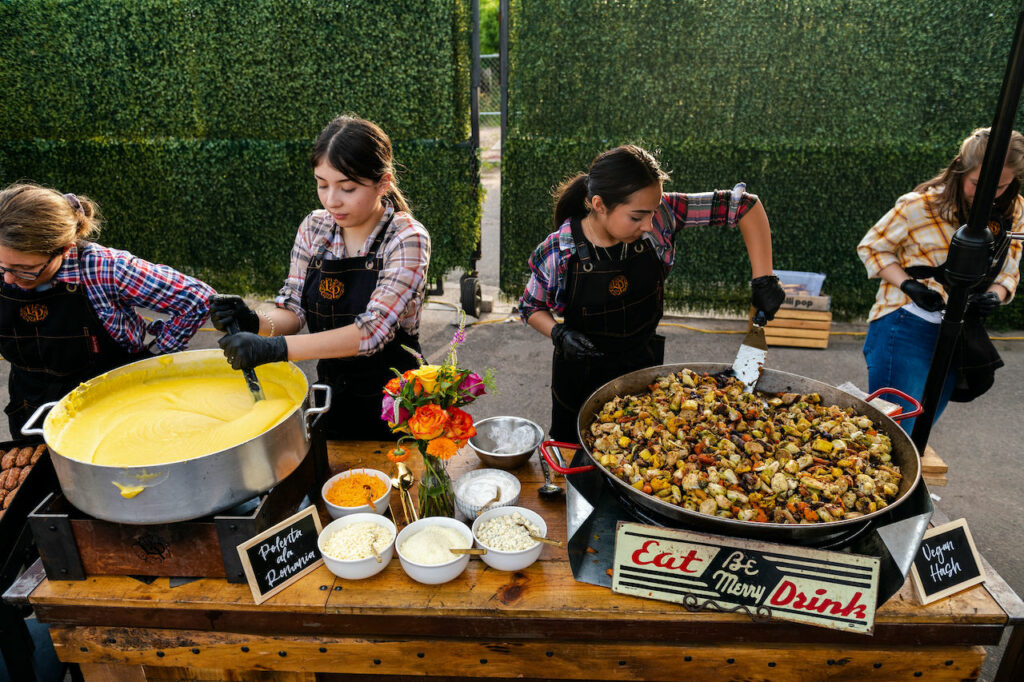 After dinner, a Romanian dance group kicked off the dancing portion of the evening with an unforgettable performance!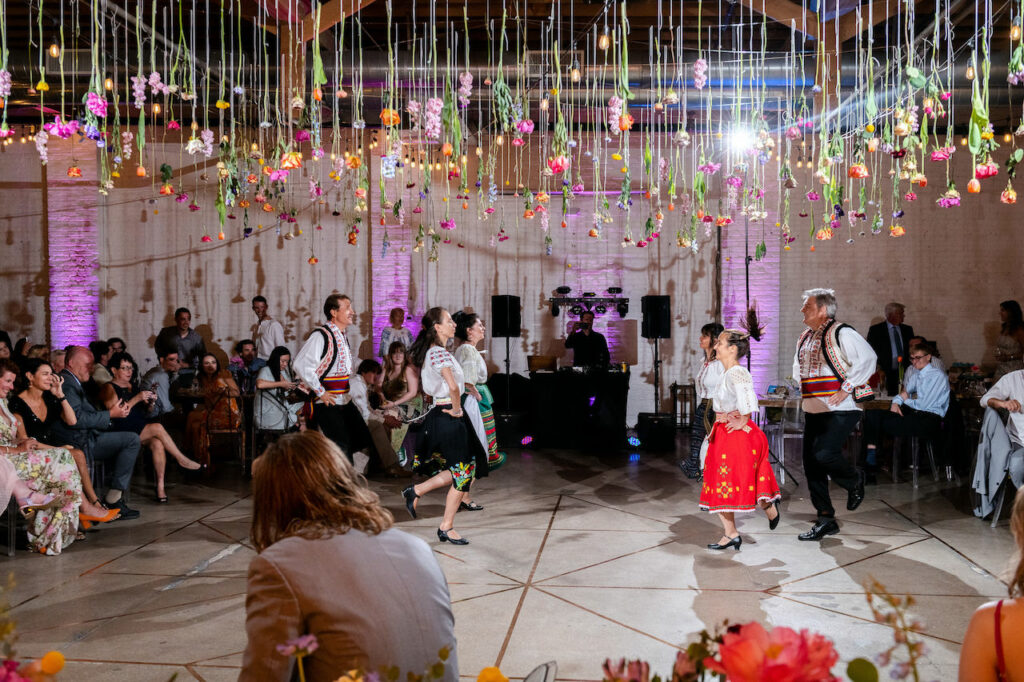 Guests danced the night away on SKYLIGHT's mylar tape dance floor installation, enjoyed delicious dinner and cake, and just like Nina wanted, enjoyed the entire colorful experience.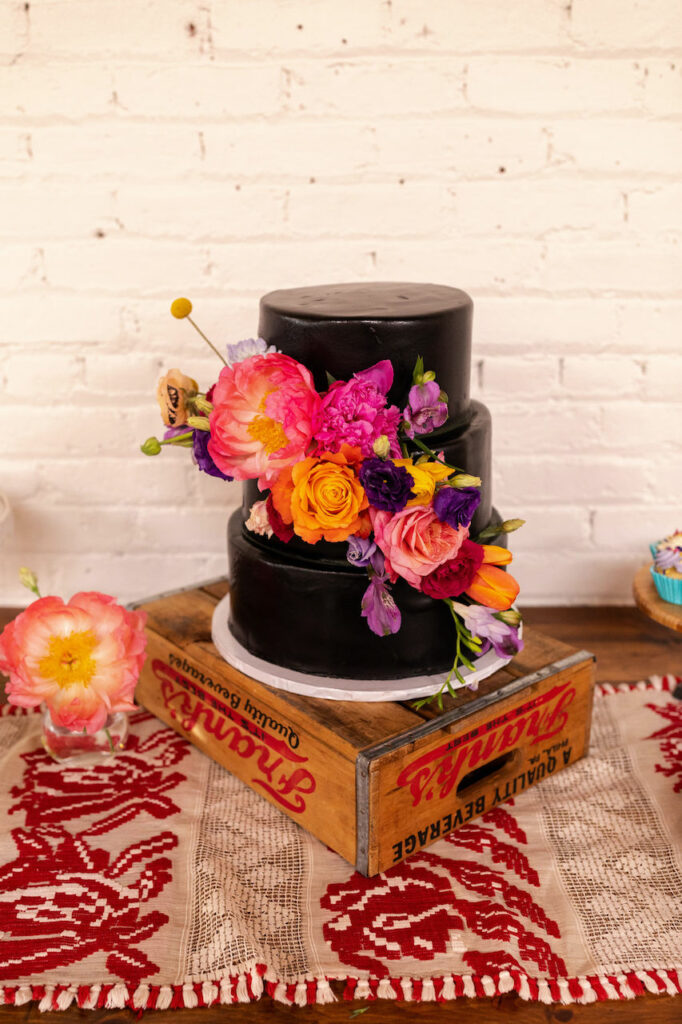 Ceremony Venue: Denver Botanic Gardens
Reception Venue: SKYLIGHT
Photo: Erin Witt Photography
Catering: Love Pop
Florals: Honeycomb & Co
Rentals: Colorado Party Rentals
Lighting: Have A Seat Colorado
Lounge: Wallflower Rentals
Balloon Arch: Pop! Arts
Music: Discosapien