Wedding venues in Colorado are not hard to come by, and you really can't go wrong with a gorgeous Colorado wedding. From unique wedding venues like SKYLIGHT, to natural 'venues' within the Colorado Rockies, there are plenty of beautiful places to host your wedding around Denver.
As you're looking for a wedding venue in Denver, you can make the choice between a large downtown wedding, a more intimate wedding, or something in between. The perfect Denver wedding venue looks different for everyone, so we're narrowing own some of our favorite venues to help make your vetting process easier.
Here are seven of the best Colorado wedding venues — some with views of the mountains, and some just minutes from downtown Denver.
Denver Botanic Gardens
Nature lovers will easily fall in love with this event center. Denver Botanic Gardens is located in the heart of Denver, and offers a variety of settings, ranging from traditional to whimsical, all with beautiful natural backdrops. The gardens span over 24 acres, and are home to a wide variety of plants and flowers from around the world.
Denver Botanic Gardens offers several unique venues for your beautiful wedding ceremony and reception, including the All-America Selections Garden, the Romantic Gardens, and the Woodland Mosaic.
While outdoor ceremonies within the gardens are particularly popular, there are indoor spaces available in case of inclement weather.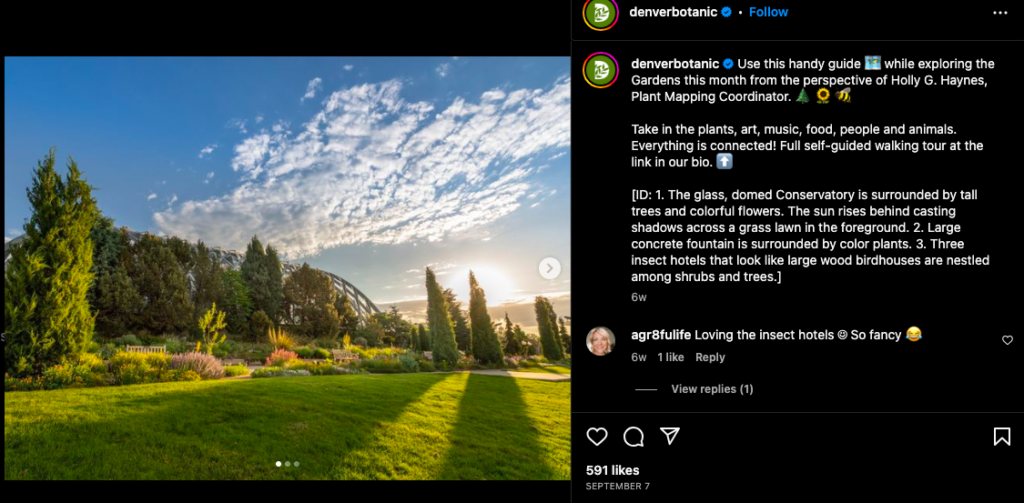 Balistreri Vineyards
Located in Denver just outside of the city, Balistreri Vineyards is a winery and wedding venue that combines picturesque vineyards and rustic cham. Balistreri Vineyards offers all-inclusive packages to make your planning easier.
This stunning wedding venue can host up to 250 guests in both its indoor and outdoor spaces.
Host an amazing wedding ceremony in the vineyards, and then bring your guests to the elegant indoor ballroom for a reception, where they can sip natural Colorado-grown wines. Balistreri can provide a range of wine features for your wedding, including wine pairings, custom wine bottles for your favors, or even a personalized wine blending experience.
Balistreri Vineyards also has a preferred list of wedding catering partners who can create custom menus to pair with the wine, and provide the best Denver experience for you and your guests.
SKYLIGHT
SKYLIGHT is among Denver's most unique event spaces, with our blank canvas design making it possible for your wedding vision to be brought to life, no matter what that vision may entail.
Located in the heart of the Denver Arts District on Santa Fe, SKYLIGHT features vaulted ceilings, white brick walls, tons of natural light, a modern built-in bar, and spacious outdoor courtyard. You can invite up to 200 of your favorite people to SKYLIGHT for a seated dinner, or even more for a cocktail party. Beautiful tables and chairs are always included.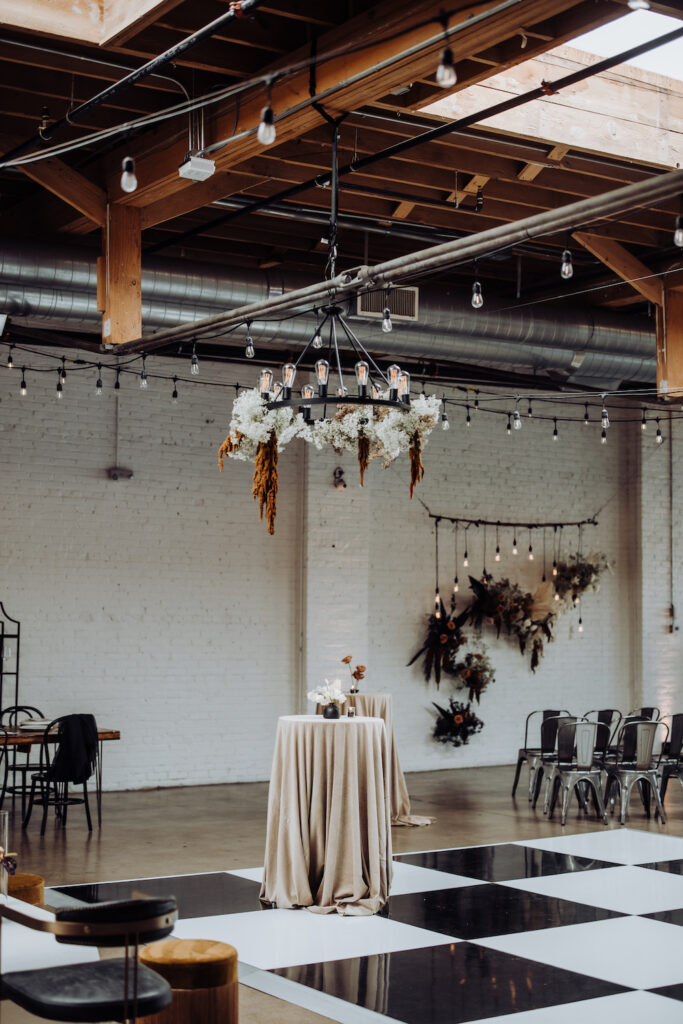 Speaking of cocktails, SKYLIGHT Beverage will bring your wedding bar menu to life, from creative signature drinks to local craft beers and more. Getting married in Denver never sounded so good!
Interested in working with your own wedding vendors for catering, floral, etc.? You've got it! SKYLIGHT's BYOV (bring your own vendors) policy allows you to choose the vendors you want to work with, making it easy for you to stick to your wedding style.
Need some help to plan your wedding? We've got you. Our in-house event planning team has planned luxury weddings, small weddings, destination weddings, and everything in between!
No matter your vision, SKYLIGHT is a wedding venue full of possibility.
Brittany Hill by Wedgewood Weddings
Prefer a mountain wedding venue? No problem. Enjoy gorgeous views of the Rocky Mountains and the Denver skyline from Brittany Hill. Situated on a hilltop, Brittany Hill offers a picturesque backdrop and enchanting setting for both indoor and outdoor ceremonies.
This modern and popular wedding venue has multiple ceremony sites, and can accommodate weddings of many sizes and styles. Additionally, they have convenient and cozy amenities, and all-inclusive wedding packages to make your wedding planning simple.
Finally, the venue's culinary team can create delicious menus to satisfy every guest. Whether you prefer a formal dinner or a more casual reception, the team will customize a menu to your liking.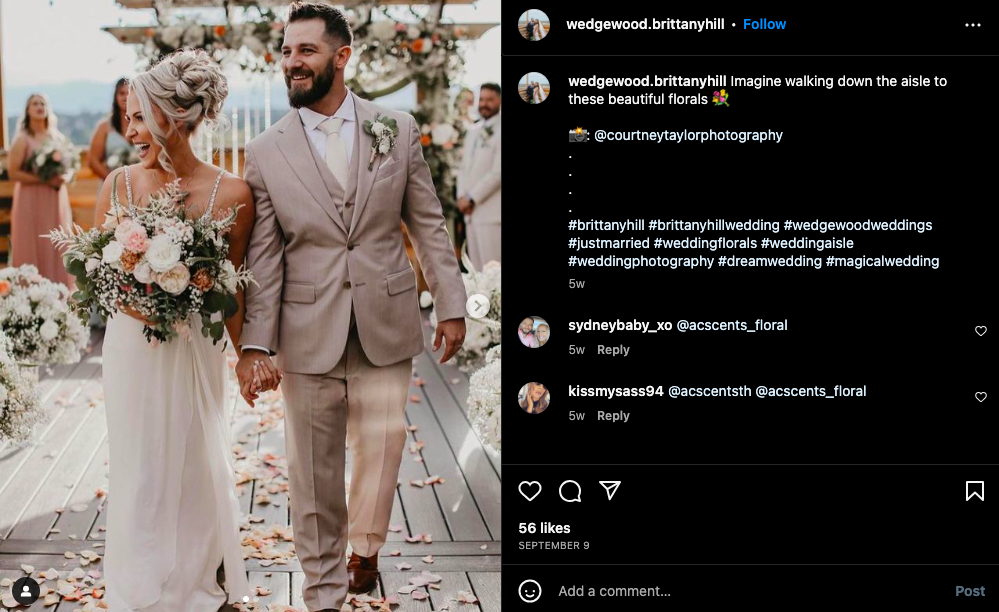 Realm Denver
Realm is photo studio and event venue offering a beautiful, bright space for all types of events. Realm is known for its modern and industrial aesthetic, and features a sleek, open-concept design with exposed brick walls, high ceilings, and large windows.
This unique space offers a modern wedding experience, complete with four different event spaces including indoor and outdoor, in-house lounge sets, and onsite parking. Whether you are planning an intimate ceremony or a larger celebration, the venue can accommodate most events.
Located in the heart of downtown Denver, Realm is easily accessible and close to various hotels, restaurants, and transportation options.
Moss Denver
Moss Denver is a contemporary wedding venue located in the Santa Fe Arts District. This repurposed factory has been restored to a space for celebrations, offering urban charm with a modern and stylish backdrop.
Moss Denver offers tables, chairs, and the option to add on an on-site wedding coordinator, as well as extra decor. The venue's namesake, moss, is artistically integrated into various parts of the space, adding a touch of greenery and organic beauty to the industrial setting.
Ironworks
Ironworks Denver is a historic venue located in the heart of downtown Denver, perfect for your unique wedding celebration. Ironworks is known for its industrial aesthetics, featuring exposed brick walls, high ceilings, and unique architectural elements offer a distinct charm and character.
This warehouse-style space was originally built in 1903, and has remained an iconic landmark across Denver for more than a century. The venue offers multiple event spaces that can be customized to suit your wedding needs.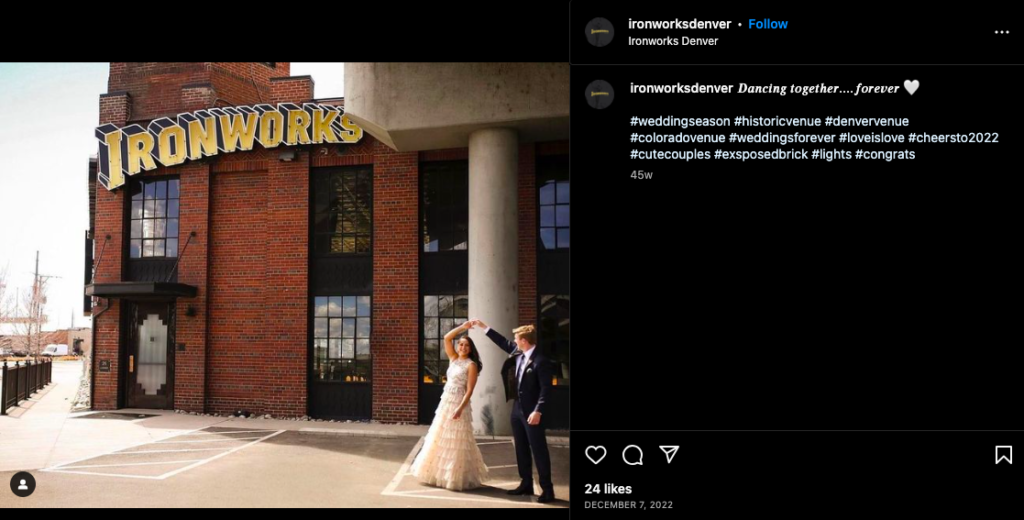 Whether you're planning an intimate ceremony or a larger celebration, the venue can accommodate your guest count. From the main event space to outdoor patios, there are options for both indoor and outdoor gatherings.
Located in the downtown area of Denver, your guests will easily be able to access amenities such as hotels and restaurants during your wedding weekend.
Plan your Denver wedding at SKYLIGHT
The city of Denver has no shortage of incredible venues for your perfect wedding. Contact SKYLIGHT's dedicated team of wedding professionals today to learn more about our venue rental process and how you can host your dream wedding here!