When couples arrive at their first meeting with our planning team, they typically have an idea of what they want, but not necessarily the whole picture.
Then there's Hannah and Alex, who knew right away that they wanted to bring a dive bar vibe into SKYLIGHT.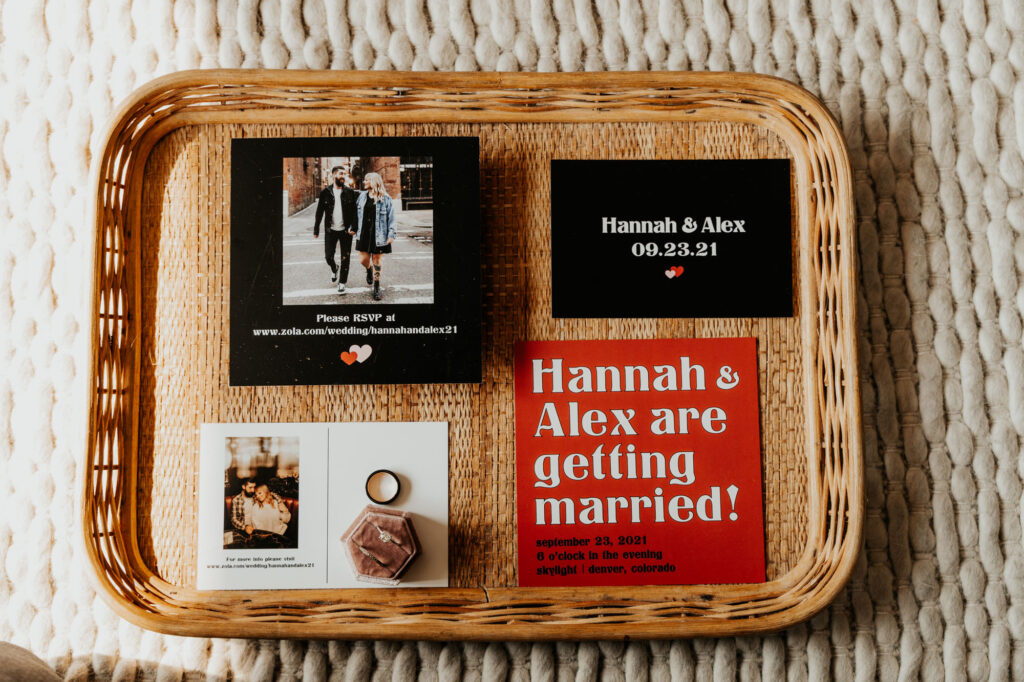 This is not a request we get everyday, so it was fun to think outside of the box and help bring the couple's very clear vision to life.
Our planning team was stoked to work with Hannah & Alex on their design and overall plans for their, more specifically, 'dive bar but make it wedding with a glam punk vibe!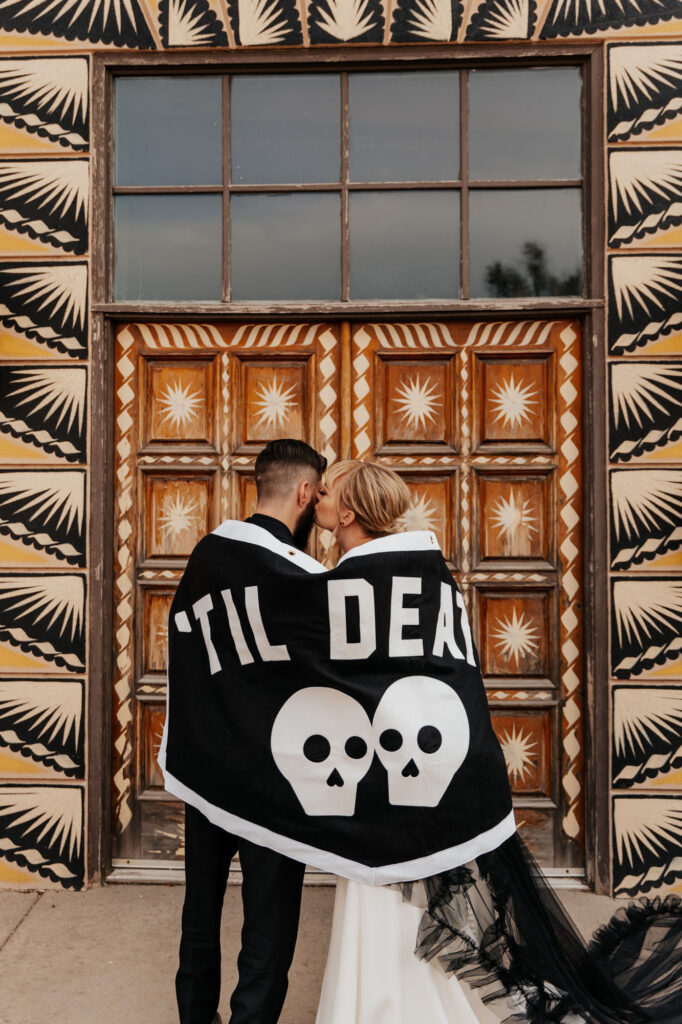 Like any good dive bar, their wedding incorporated arcade games, an old school photo booth, a neon sign, red venetian candle votives, picnic tables outside, and casual grub.
To turn it up a notch and bring in a touch of the unexpected, the ceremony design incorporated a light wall with drum sets boasting flowers (an ode to Alex, who is a musician) and an incredible metallic tinsel installation in the ceiling.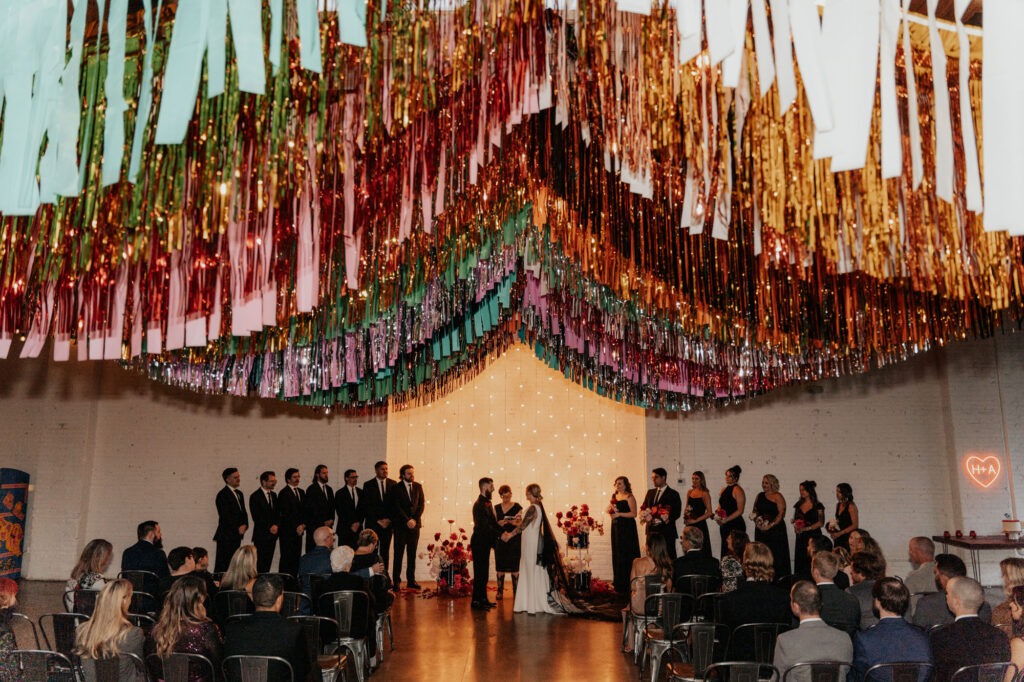 This focal point then became the head table backdrop during their dinner of delicious tacos, and later the dance floor for the reception.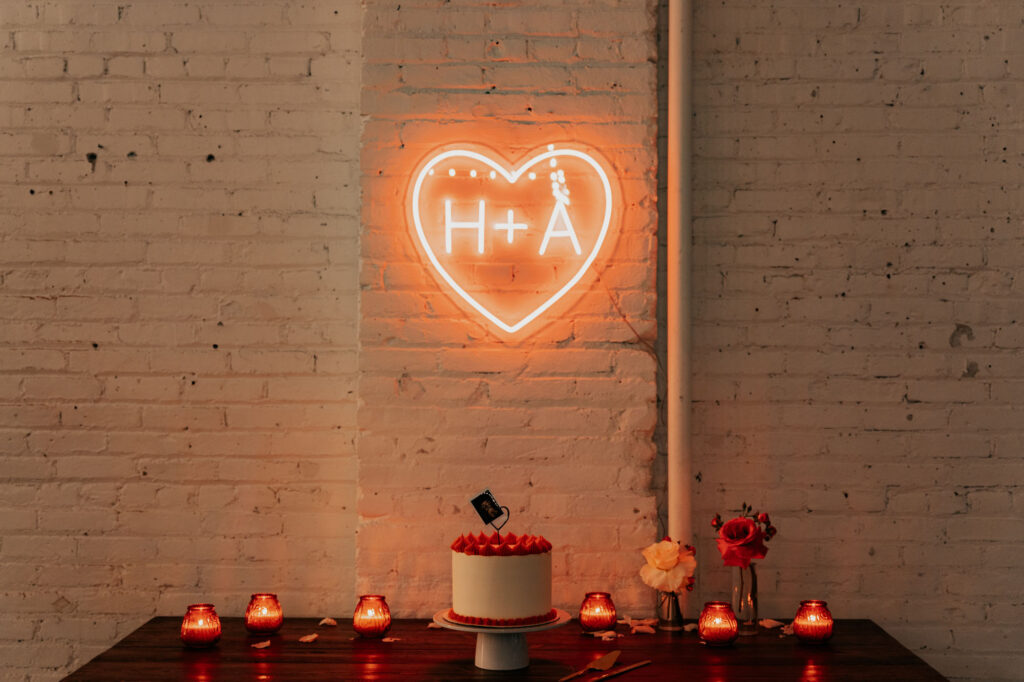 The most unique part of the night was "emo hour" where guests got to enjoy some throwback tunes and non-traditional wedding music.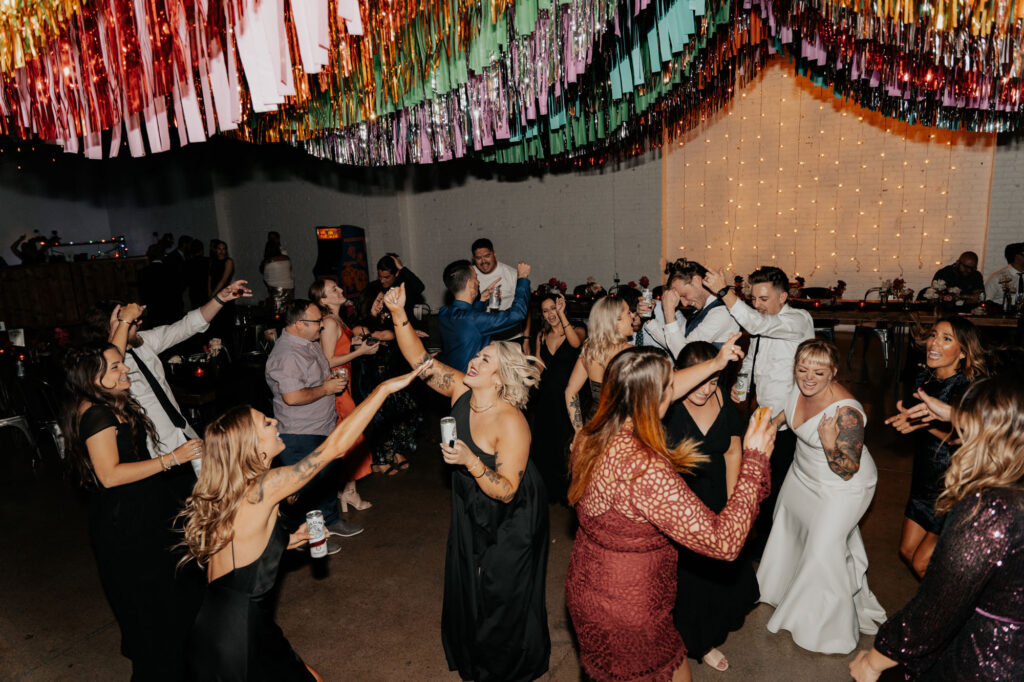 The SKYLIGHT Planning team loved working with this couple to bring their very original vision to life!
Planning/Venue/Bar: @skylight.828
Catering: @illegalpetes
Photography: @rayduker @nomadicfitlust
Floral: @skyvanah
Light Wall: @haveaseatcolorado
DJ: @thentertainme
Photo Booth: @chipperbooth
Cake: @sugarbakeshopdenver
Rentals: @copartyrentals
Hair: @clementines_salon