When your clients have names similar enough to create a unique hashtag, you know it's going to be a party!
SKYLIGHT Planner Erin worked with Sam (Samantha) & Sam (Samuel) (better known as #TheSams) virtually for most of the planning process as the couple lived out-of-state; first in Arizona, and later in St. Louis.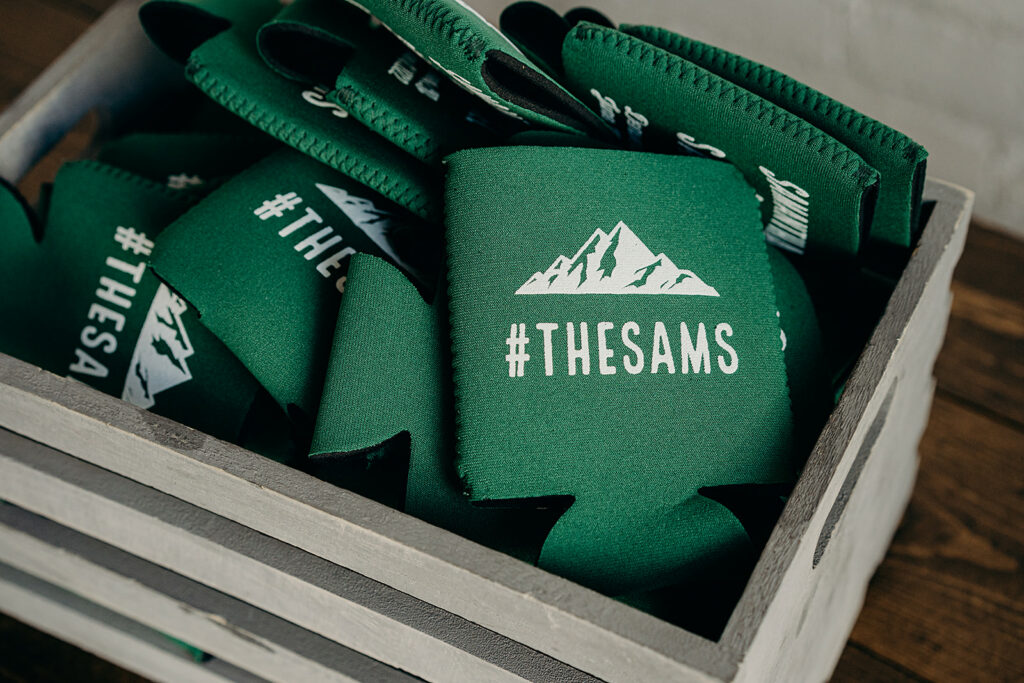 The Sams chose Denver, CO as a fun, central location for the majority of guests traveling to the wedding! Samantha is originally from Colorado, and it's also where she met Sam, so it's a special state for them!

Food, beverage, atmosphere and experience were top priorities for the Sams, and SKYLIGHT made sure to deliver. To create a timeless, ethereal atmosphere, florist Honeycomb & Co brought in greenery mixed with pale pink and neutrals.
To soften SKYLIGHT's industrial edges, we brought in draping accents.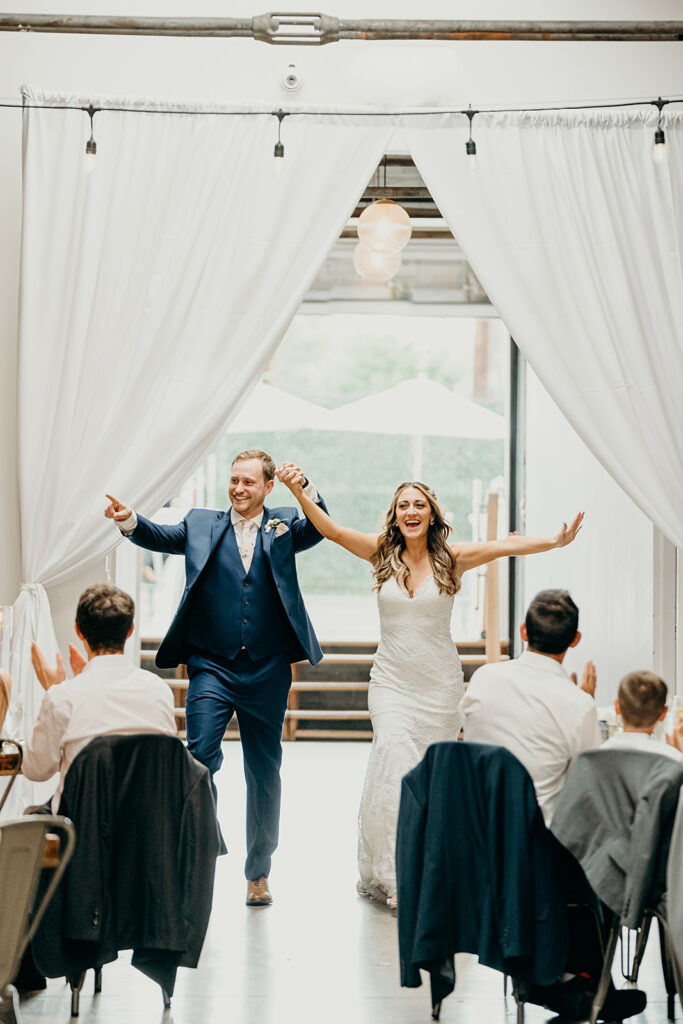 The ceremony processional faced SKYLIGHT's front door, with the white side of our mobile wall as the backdrop.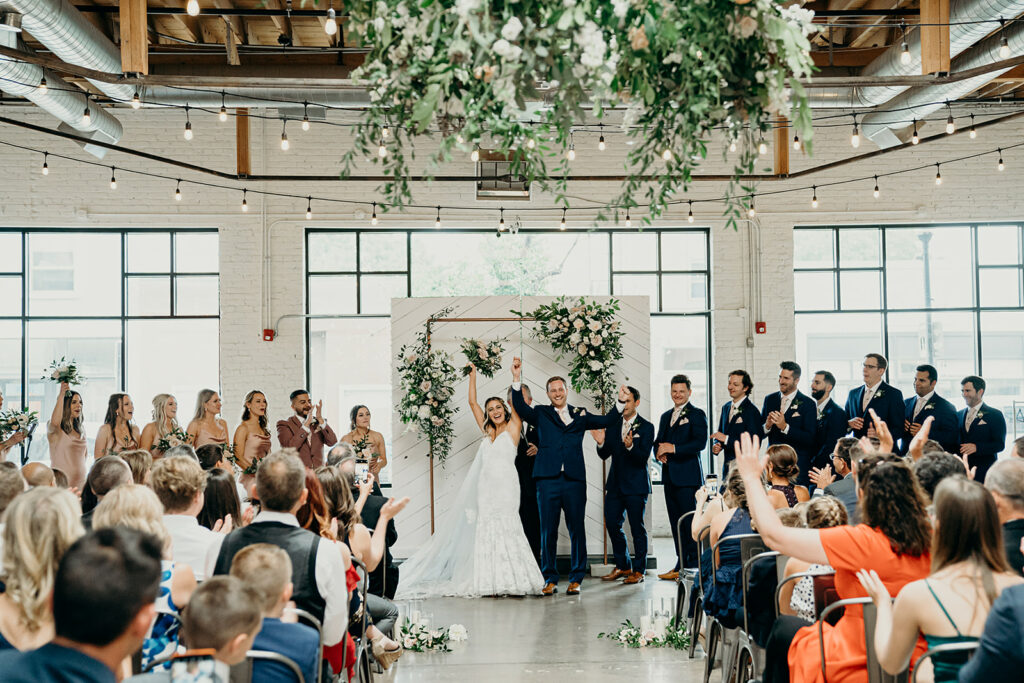 During the room flip from ceremony to reception, the wall was moved to a corner, flipped to its hedge side, and decorated with a neon sign! The wall doubled as a cake backdrop and photo opportunity for guests.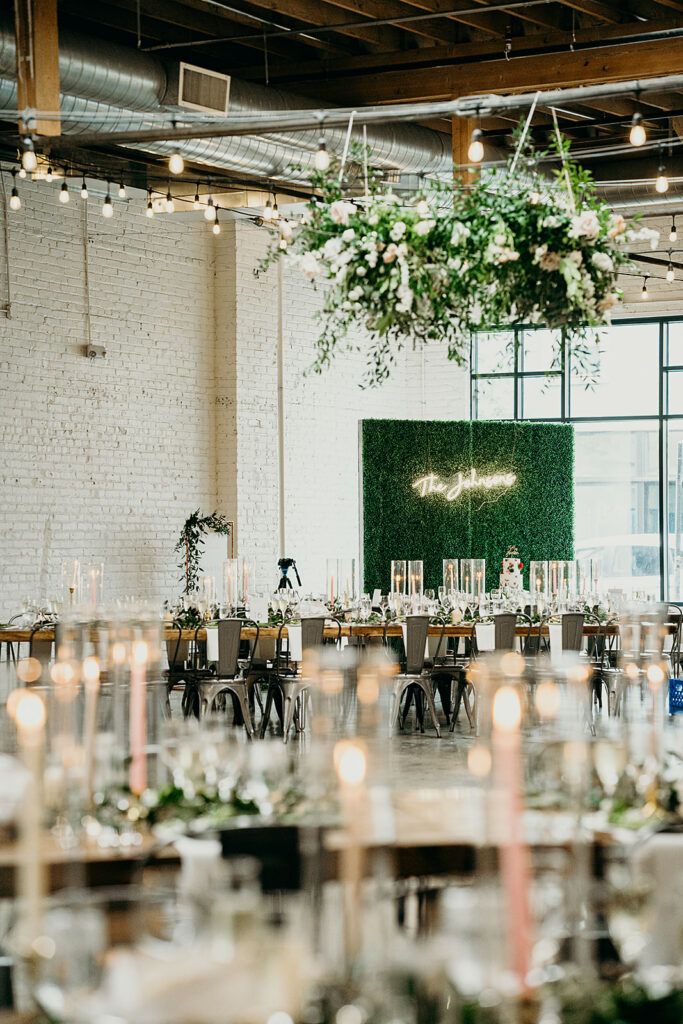 For the reception seating, we created a unique diamond layout to highlight the dance floor and live band, which has since become a client favorite!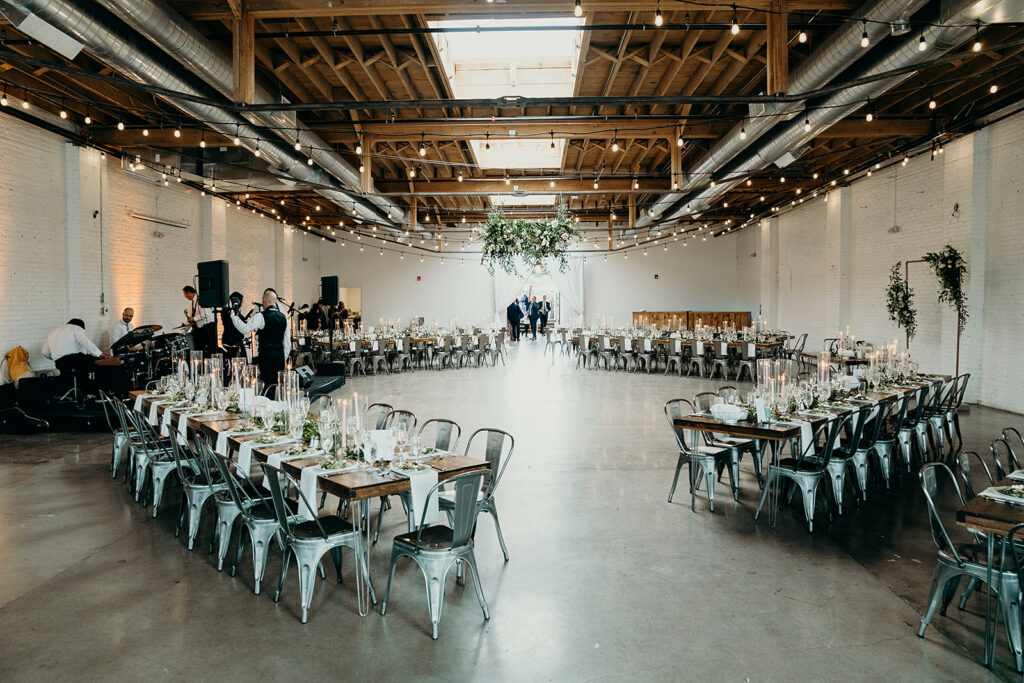 The Sams chose a plated dinner from Biscuits and Berries, and a late night taco food truck as a surprise for their guests!
They also worked with the SKYLIGHT Beverage team to create two signature cocktails for the event: The "Honey-I-Do" and "Pepper's Aperol Spritz" named after their beloved pup.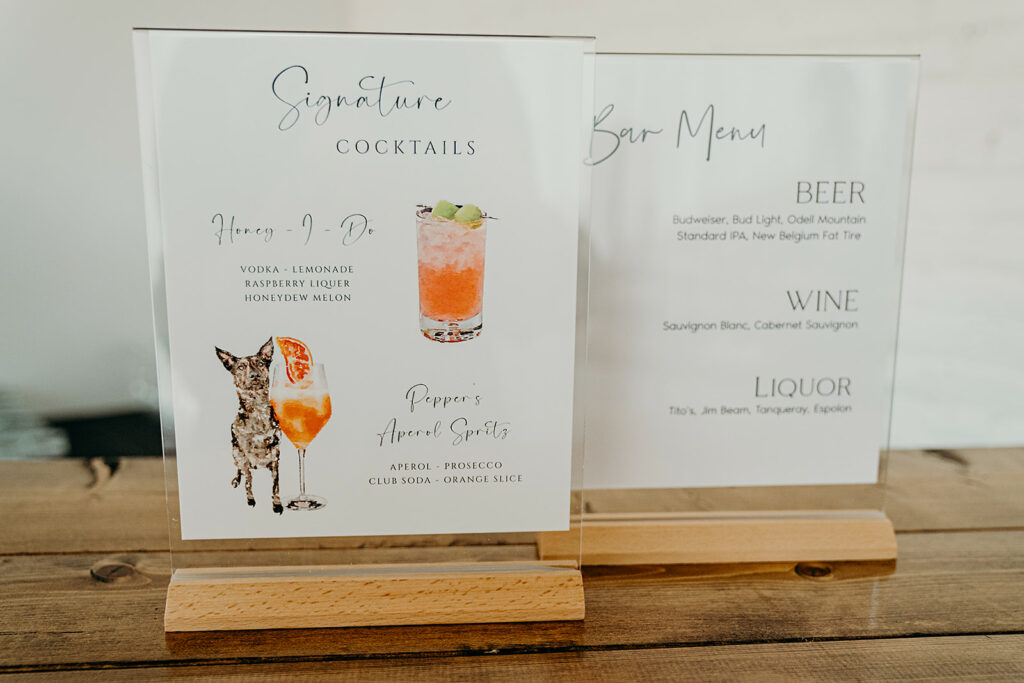 Even though it was 100+ degree day, The Sams and their guests never let it slow down the party. The group kept the party flowing — even to the point that somehow everyone ended up with a drawn mustache on their face by the end of the night — including the bride!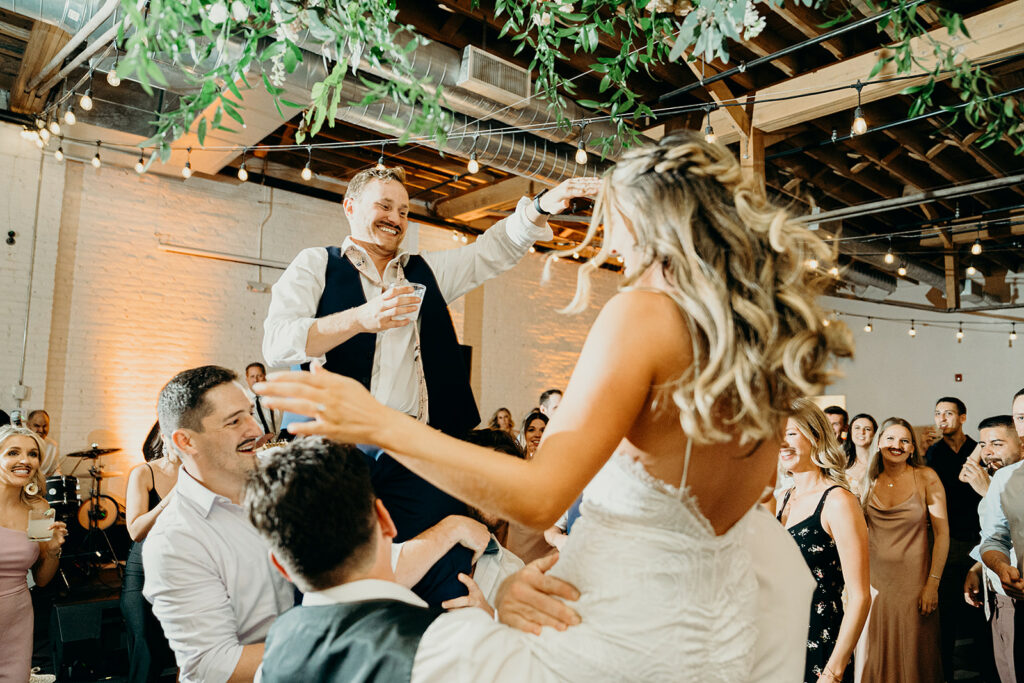 Eventually the night ended with everyone circling The Sams as the band led a group serenade of "I'll Be" by Edwin McCain. Does it get much more fun than #TheSams?! We don't think so.
Vendor team:
Venue + Beverage + Planning: SKYLIGHT
Catering: Biscuits & Berries
Florals: Honeycomb & Co
Photography; Jo Julia Photography
Videography: Love Note Wedding Films
Rentals: Colorado Party Rentals
Music: Diamond Empire Band
Dessert: Azucar Bakery
Late Night Snack: Carrera's Tacos
Beauty: Fluff Bar
Transportation: Brew Hop Trolley
Draping Strike: The Strike Crew